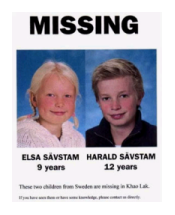 There is a coalition of skip tracers, and repossessors that are dedicated to the cause of helping to find missing and abducted children. Together they pool their resources to help find missing children by:
1. Promoting awareness of missing children by distributing missing children posters online and offline.
2. Actively hunting known abductors and abductees. Assisting law enforcement by using skip tracing techniques and field observation and surveillance to help locate abductors, and recover abductees.
How can you help?
Please post the MissingMinors.com banner on your website, or place the MissingMinors.com banner in emails that you send.