Repo-Links.com Sponsors Repo-Jobs.com
Repossession service tips and tricks, and resources for repossessors makes this page worth book marking. Skip Tips also has an online nationwide repossession service directory that is is very useful and easy to use. Good reading for the repossession tips and skip tracing tips alone. Repo-Links.com is a sponsor of Repo-Jobs.com.

Skip-Tips.com Sponsors Repo-Jobs.com
Free online repossession skip tracing resource directory. Useful web site for skip tracers showing skip tracing resources for all fifty states and Canada. When you are stuck on a repossession case look up the state you believe your skip is in and find new sources to locate your skip for repossession. Limited Skip tracing and Repossession job listings are also offered at Skip-Tips.com. Skip-Tips.com is a sponsor of Repo-Jobs.com.

US-Repo.com Sponsors Repo-Jobs.com
Are you tired of flat rate repossession services delivering lots of closeout bills and few actual repossessions? US Repo is a contingent repossession service. Our repossession skip tracers will find your collateral, and our repo agents will repossess your vehicle, or you do not get any bill. Guaranteed! Skip-Tips.com is a sponsor of Repo-Jobs.com.

How can I Become a Sponsor of Repo-Jobs.com?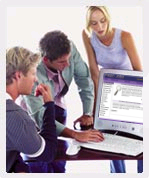 Advertise your repossession service company web site on Repo-Jobs.com and become a Repo-Jobs.com premium sponsor. You have the ability to reach your target audience (the repossession service community) at a very affordable price of just $10 a month. Maximum targeted exposure at a minimum price, Repo-Jobs.com.