Repo-Jobs.com Terms of Use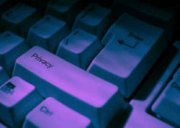 The information and documents available on the Website are provided on an "as is" basis without any representations or endorsements made and without any warranty of any kind whether express or implied, including but not limited to implied warranties of fitness for purpose, merchantability and accuracy.

Nothing contained in the Website is intended to constitute advice of any sort, whether legal or otherwise.

By using the Website you agree that in no circumstance shall Repo-Jobs.com be liable for any indirect, incidental, special or consequential damages, including, but not limited to, loss of business or profits or any other financial loss, arising out of or in any way connected with the use of this Website.

Hyperlinks

The Website may contain hyperlinks to websites operated by other parties. We do not control such websites and we take no responsibility for, and will not incur any liability in respect of, their content. Our inclusion of hyperlinks to such websites does not imply any endorsement of views, statements or information contained in such websites.
Repo Man Wanted
07/29/2009 - Now Hiring: Job openings for repo men with experience or good training. We supply you with a repo truck and gas. Experienced repo men only.